Nothing is real but dreams and love...
…or so the French say. I went searching for the right (or, should I say, "write") saying that perfectly describes all the French sweets that have just arrived. I found not one that encapsulated all the wonderful treats. (If you know of a good food saying, send it along!) Some are old favorites — but there are some new ones, too. So without further ado... or is it adieu? ...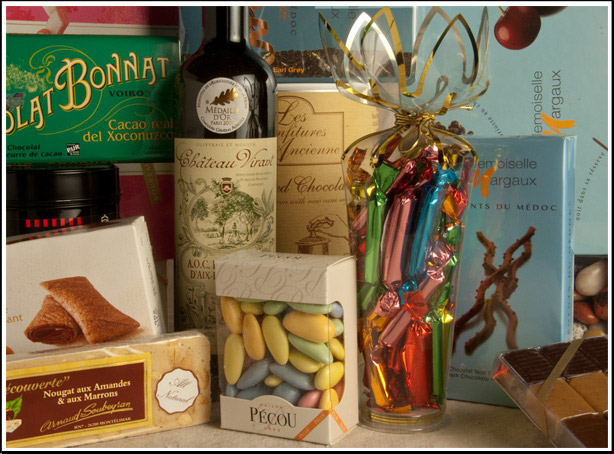 click here to see all the great French Holiday treats.

But, I did find these when I was searching…

"We load up on oat bran in the morning so we'll live forever. Then we spend the rest of the day living like there's no tomorrow." — Lee Iacocca

"...by the end of the day a little bit of extravagance goes a long way for your soul." — unknown
Farm 3100 – August '06 – 38 months.
Parmigiano-Reggiano is coming! Aged three years and two months, this summer cheese is perfect for a wintery night. Imagine cuddling up to a warm fire with your two and half pound block of cheese cradled in your arms….Okay, so don't imagine that... Imagine, instead, a small plate filled with curly slivers of Parmigiano-Reggiano with a perfect 10-year Balsamic drizzled over the top... creating perfect harmony. This Parmigiano-Reggiano will be ready to ship to you and arrive in time for all your holiday parties. Or ship it to that very special someone. The ultimate food gift for the person who has everything - a block of cheese!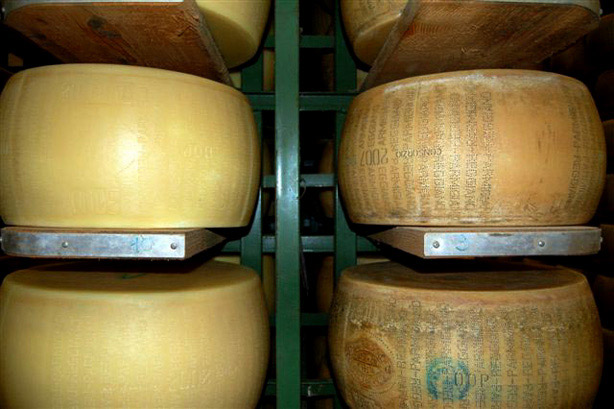 Order now! The wheels are being cut in only a few weeks. Click here to see the details on our Summer Parmigiano-Reggiano.
Just in Time for the Holidays
Pruneaux d'Agen:
Prunes like you have never tasted them before. Large, plump and sweet. Perfect in your oatmeal.
Recipes:

I long for comfort food. Who doesn't? After all, comfort food is... comforting. For those seeking a little of the same during the cold and dreary days and nights ahead, here are some of my favorites.

Mac-n-Cheese
Straight out of Marian Burros' cookbook, "Cooking for Comfort" (XXx, 2003) My personal perennial favorite.

Shepherd's Pie
Tim's first choice for his Birthday dinner - which is in January - so two reasons for seeking comfort.

Beef Stroganoff
One of my mom's standards. Perfect with Pappardelle pasta.

Roasted Garlic Mashed Potatoes
My favorite style of mashed potatoes.

Wild Mushroom Risotto
An Italian classic that gives me comfort to make... and eat.


Newsletter Subscriber Discount Code


Enter this code in the "coupon code" box on the Shopping Box page, just below the "Checkout" button. Our thanks for subscribing! (Valid through Tuesday, November 10. Discount not valid on fresh/perishable items or already discounted products.)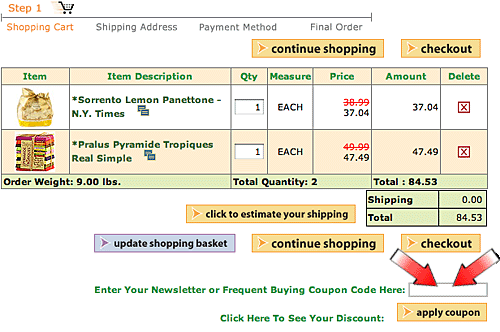 Do you know someone who would enjoy this newsletter?
Forward it to a friend by clicking here.
You've received this email because you have purchased from us or subscribed. We respect your privacy online, and will never share your email address.

To unsubscribe just click UNSUBSCRIBE or send a request to info@chefshop.com with "Unsubscribe" in the subject line. Hard copy requests may be sent by mail to: ChefShop.com, 1415 Elliott Avenue West, Seattle, WA 98119. To view our privacy policy, please click here.