Every November we wait, with great anticipation, for the arrival of all things Italian - especially the Holiday Panettone. This year, we have added a few new "flavors" for everyone to try. But, don't hesitate or ponder too long before placing your order. The quantities for some of the new panettone varieties in particular are very limited and, when we are sold out, that is it for the season!



There are too many kinds of Panettone to show in the newsletter, so click here to see the selection for 2009!

Summer Parmigiano-Reggiano

Parmigiano-Reggiano There is still time to order. Since we had so many technical problems last week, we are extending the offer one more week. The perfect gift for the Italian lover. Pair it with a grater and your chef will think Santa has been watching!

Parmigiano-Reggiano is coming! Aged three wonderful years and two months, this summer cheese is perfect for a wintery night. Imagine cuddling up to a good fire with your two and half pound block of cheese cradled in your arms....Okay, so don't imagine that... Imagine a small plate filled with curly slivers of Parmigiano-Reggiano with a perfect 10-year Balsamic drizzled over the top... creating perfect harmony. This Parmigiano-Reggiano will be ready to ship to you and arrive in time for all your holiday parties. Or ship it to that very special someone. The ultimate food gift for the person who has everything - a block of cheese!

Order now! The wheels are being cut in only a few weeks. Click here to see the details on our Summer Parmigiano-Reggiano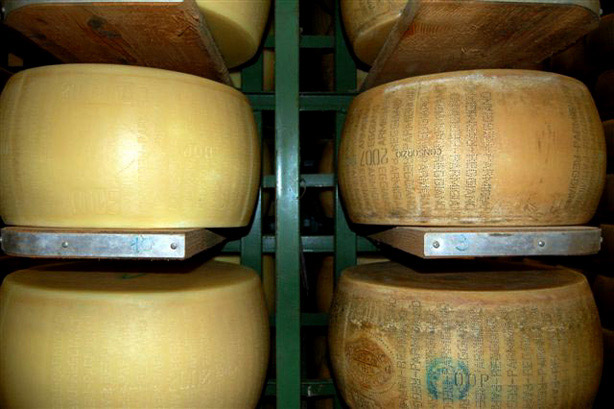 About our move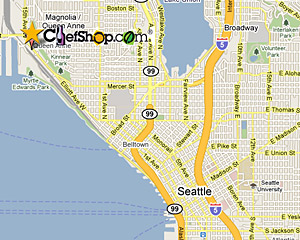 As many of our customers know, last week was a torturous week! I apologize to all of you who have sent me emails, and to whom I have not responded back... Although it seems like forever, we started the move just one week ago. Currently, we are really only one or two days behind schedule and in the middle of stocking our new store shelves.

Of course, the perfect storm was brewing as we were moving and it seemed to reach its peak during last Wednesday's newsletter. The site had so much traffic the servers couldn't keep up. And on top of all that we were in the middle of moving our phone system and transferring the phone numbers to our new location - so our phones were down for 24 hours. All this has been corrected and, the good news is that, we are fully up and running in our new warehouse, and the new website is nearing completion. So, not only can you reach us now by phone, but, it will be easier and faster to place your orders online - like a modern site!

For those local Seattle customers who would like to stop by, our new store is now open. Our new address is: 1425 Elliott Ave West (zip is 98119 - for those using your GPS or Google maps...) — just two doors north of our last location. There is no sign up on the side of the building yet, but you will notice the food displays and the red-awninged windows as you drive by. Please come in and take a look!


Recipes:

This time of year is full of food traditions - many of which are passed through from one generation to the next. But, some of our favorite traditions are more recent adoptions that are just so good, they are immediately pulled into the fold and kept there until something better comes along. Here are some of our family's holiday and non-holiday traditions.

Mom's Turkey Stuffing Recipe
Stuffing is often one of the things that is passed down from generation to generation - and every family seems to have a different recipe that they love. I miss my Mom's stuffing - so I called her last week to get the recipe. This recipe came from her mother - with a few modifications and updates along the way. For those who don't have a stuffing tradition yet, or are looking for a new one...

Easy Chocolate Cocoa Brownie
The perfect chewy, chocolate brownie - that also happens to be dairy-free. This has become a favorite birthday treat for my kids - and also uses our favorite cocoa, Pernigotti Cocoa.

Panettone Bread Pudding
A great way to use up that half-eaten Panettone - and transform it into a delicious, rich dessert. You can use any of the panettoni we sell - but I am particularly partial to the lemon and apricot ones.

Panettone French Toast
Now a family tradition on Christmas morning - along with Rick's bacon and a wonderful wild mushroom omelet - if you can still get wild mushrooms....


Newsletter Subscriber Discount Code


Enter this code in the "coupon code" box on the Shopping Box page, just below the "Checkout" button. Our thanks for subscribing! (Valid through Tuesday, November 17. Discount not valid on fresh/perishable items or already discounted products.)


Do you know someone who would enjoy this newsletter?
Forward it to a friend by clicking here.
You've received this email because you have purchased from us or subscribed. We respect your privacy online, and will never share your email address.

To unsubscribe just click UNSUBSCRIBE or send a request to info@chefshop.com with "Unsubscribe" in the subject line. Hard copy requests may be sent by mail to: ChefShop.com, 1415 Elliott Avenue West, Seattle, WA 98119. To view our privacy policy, please click here.